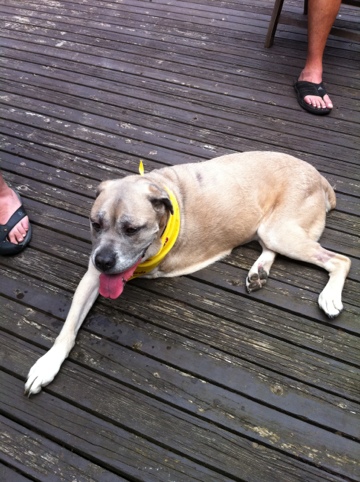 It's been awhile since I've written but the good news is we haven't had much to report.
In August Bellona turned 10 and we celebrated with cheeseburgers for all – including Big B.
Bellona continues to kick cancer's butt and still takes radiation pills every day. We've seen no change in Bellona – she continues to be ornery and stubborn like any typical Corso would.
In July we met up with other NW Tripawds and their parents. Here are some pictures since the last blog post.